Ayurveda guides your body to be healthy so that your body can fight any disease, not just a single virus. We are here with an Ayurvedic COVID prevention kit. The Medication is different for Children and Adults depending on their age and health conditions. You don't have to panic or worry. Like any other fever, this is curable, mostly at home itself, if you follow a few basic guidelines.
Avail free consultation before taking the Kit. You could either click on the Consult Online button below the page or share contact details in the comments sections below which will be private. We will call you back. Also, we have shared several posts on the same subject, read through those. Get back if you need any clarification or help.
What is Covid? What are the Symptoms, What are the Complications? There is no point in discussing all those because even the very kid knows something about it. Even before we are out of Covid fears, a new Villain is on the screen, black fungus, shortly we can expect some other villain.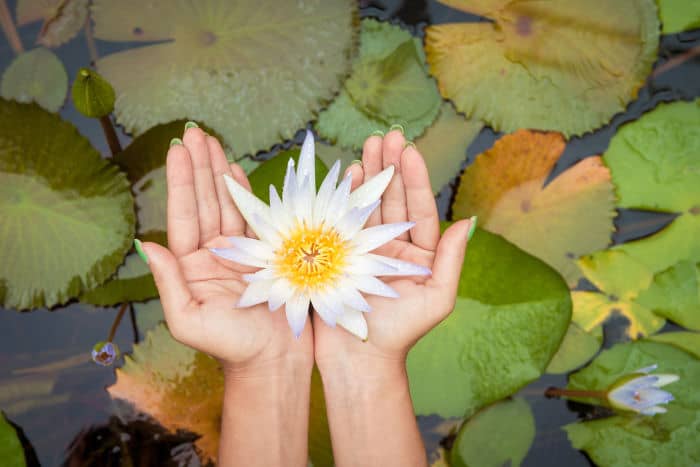 Many people have the very question, Ayurveda is a very old system. How can it Cure Covid? Is there any reference to it in Ayurveda? It is true, In Ayurveda, you can't find any reference for it. Neither we can't treat covid nor we treat any disease. In Ayurveda, we are not treating you for any disease. We don't want to make every new villain frighten you, Instead, Ayurveda treats a person to help his body to fight any disease, by identifying and correcting their lifestyle, with the support of medication if necessary.
Ayurveda is not for all, it is for those who wish to have a healthy life and are ready to put an effort into it. It is not as easy as you think to be healthy. You can't get addicted to Coffee, Tea, Chocolates, Junk food, Frozen, and packaged foods. You can't take food whenever you want. When you have a fever we advise you to take Kanji (Rice gruel) whenever you feel hungry for a few days – so that you will be cured without any medication, you are not ready to follow it, instead, you are ready to have paracetamol & food like biriyani, chapati and even happy to be admitted in the hospital. You are proud to pay those fatty hospital bills. You earned the cure for your disease. Ayurveda is not for such people.
If you are ready to be healthy, without getting admitted to hospitals, Without paying so much money for your health, without poisoning your body, We are here for you. We are here with a preventive kit and it is a general preventive measure for kids and adults. The medicines in this kit need to be personalized, so get in touch with us so that we know your current health condition. Also, you could reach us for covid and post covid treatment.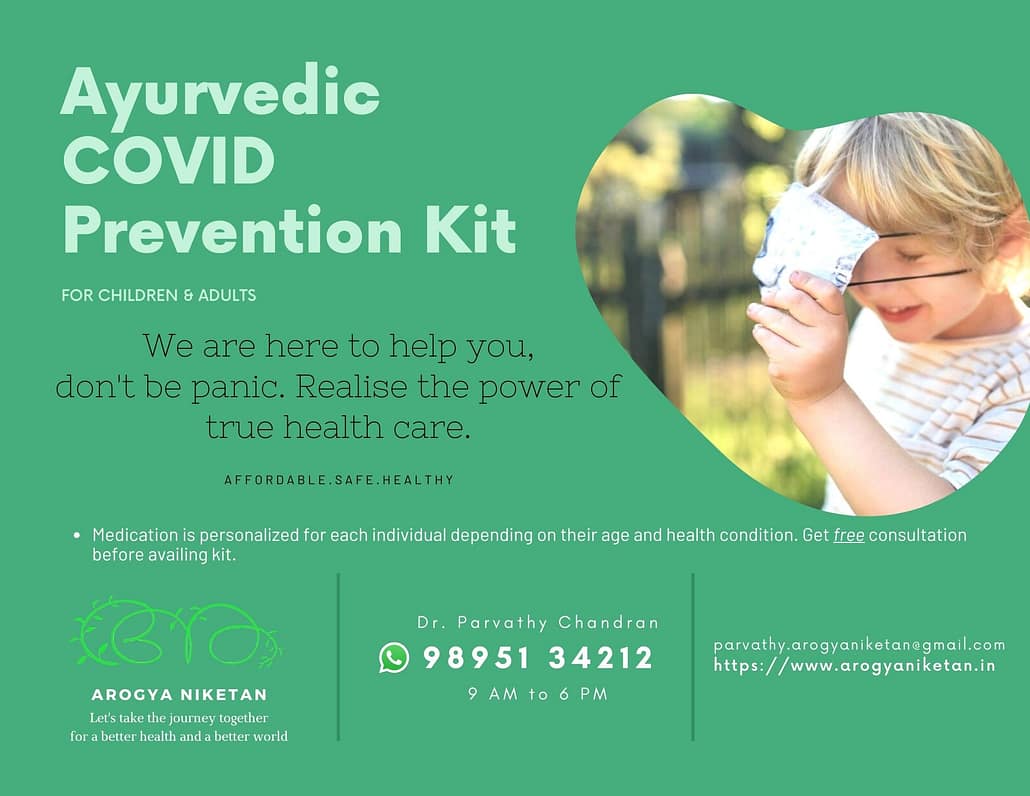 https://mldqwhsjwyte.i.optimole.com/Ush7KvM-qIg0Hc1z/w:auto/h:auto/q:mauto/f:avif/https://www.arogyaniketan.in/wp-content/uploads/2018/11/logo_1.png
0
0
arogyaniketan_in
https://mldqwhsjwyte.i.optimole.com/Ush7KvM-qIg0Hc1z/w:auto/h:auto/q:mauto/f:avif/https://www.arogyaniketan.in/wp-content/uploads/2018/11/logo_1.png
arogyaniketan_in
2021-05-28 19:57:33
2021-05-29 17:59:21
Covid prevention kit for Children and Adults